Wondering how the Mission Viejo real estate market performed in 2018? Did you know the area is actually broken into 3 areas. Mission Viejo North, Central and South, When we look at home values, we want to provide you with Hyper Local Data.
Below is a look at how the area of Mission Viejo South Performed in 2018.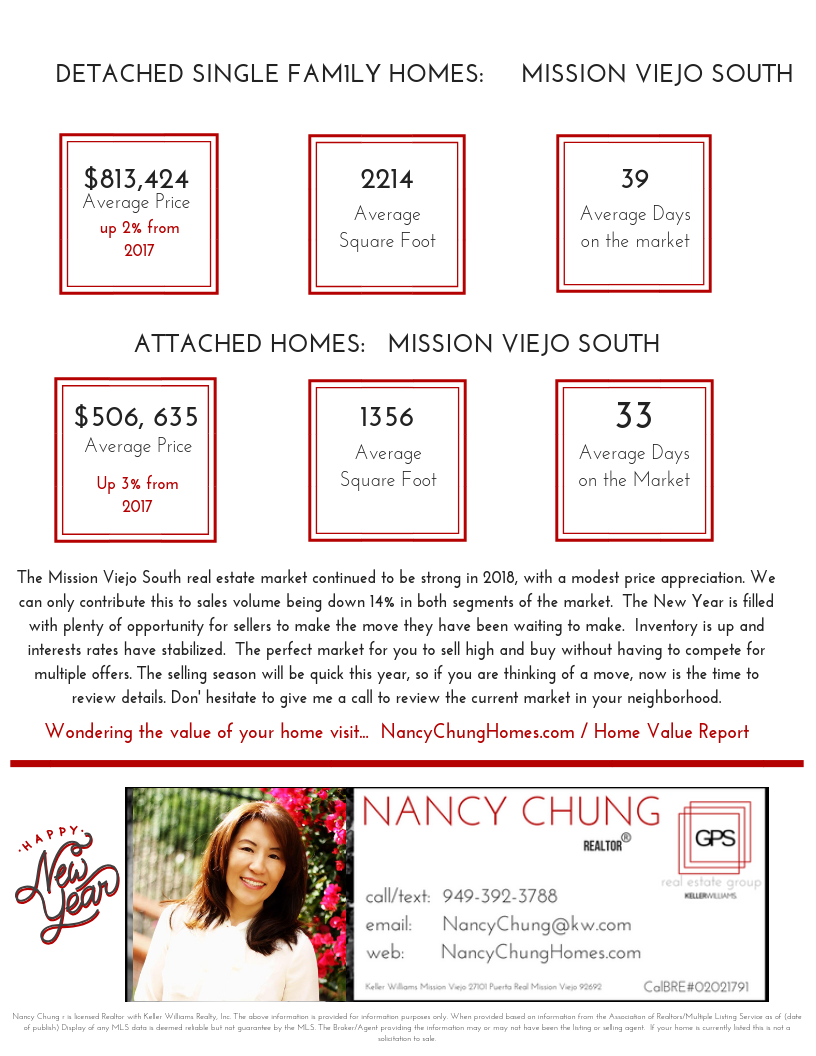 The Mission Viejo South real estate market continued to be strong in 2018, with a modest price appreciation. We can only contribute this to sales volume being down 14% in both segments of the market. The New Year is filled with plenty of opportunity for sellers to make the move they have been waiting to make. Inventory is up and interests rates have stabilized. The perfect market for you to sell high and buy without having to compete for multiple offers. The selling season will be quick this year, so if you are thinking of a move, now is the time to review details. Don't hesitate to give me a call to review the current market in your neighborhood.
You can request a FREE Home Value Report right here and it will be sent to you in minutes.